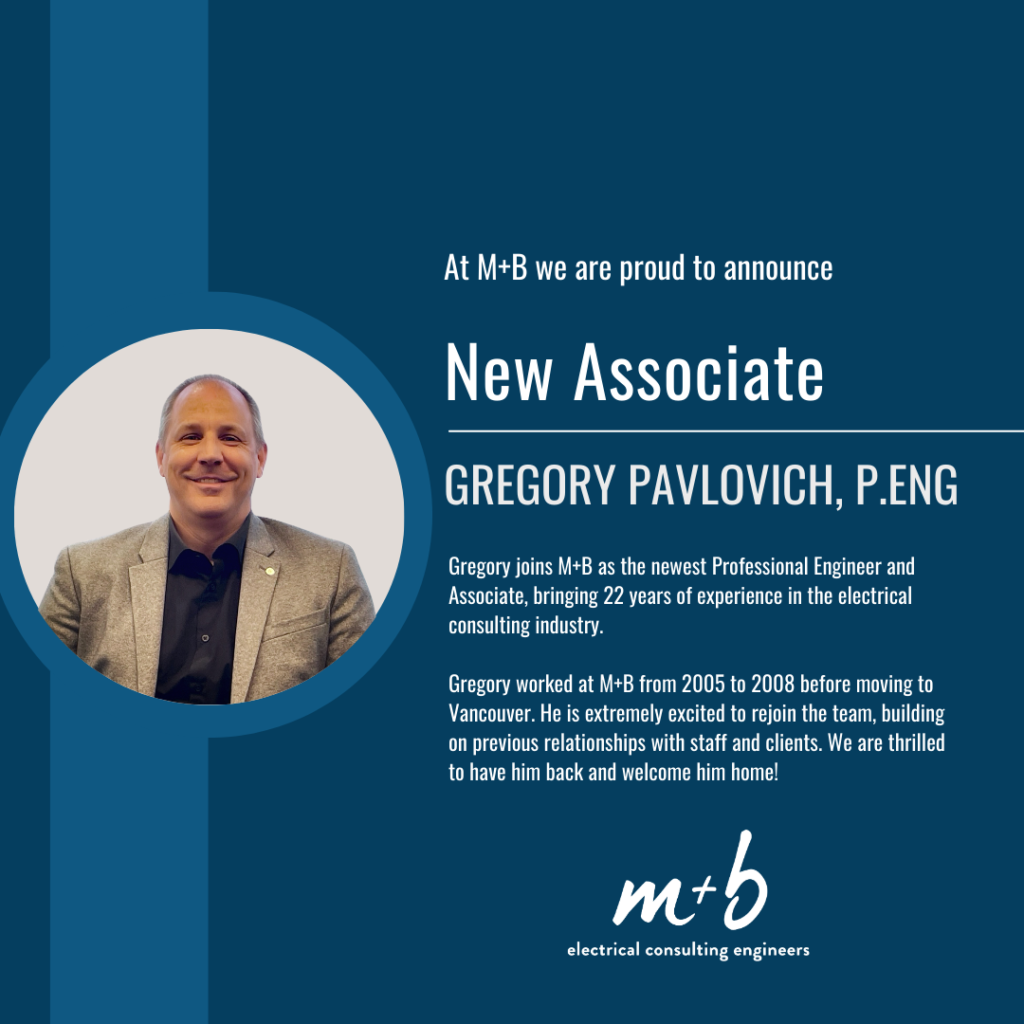 We are pleased to announce Gregory Pavlovich as our firm's newest Associate!
Gregory Pavlovich joins m+b as the newest Professional Engineer and Associate bringing with him 22 years of experience in the electrical consulting industry. Gregory graduated from the Toronto Metropolitan University and, over the last 22 years, has built his experience by living and working across Canada. Gregory lived in Alberta, Vancouver and Ontario and brought experience from those provinces and others.
Gregory's approach to consulting starts with people by collaborating very closely with clients and other team members to understand specific requirements and expectations on each project. This allows him to develop and provide custom solutions for each project's engineering, budget and time-sensitive requirements. Strategies are developed with recommendations and solutions presented, followed by detailed engineering. Gregory has a hands-on approach to remaining involved with clients from initial conceptual discussions to final construction and occupancy.  He has extensive experience in all aspects of consulting, from managing projects, people, design costs and schedules.
Gregory worked at M+B from 2005 to 2008 before moving to Vancouver. He is extremely excited to rejoin the team, building on previous relationships with staff and clients. We are thrilled to have him back and welcome him home!
About M+B
m+b is a cutting-edge electrical engineering design firm operating in Alberta; M+B has developed a powerful reputation for quality service and electrical engineering excellence. We are a company that specializes in electrical consulting for the building industry. We are experts in the field of electrical engineering design and communications systems for commercial, retail, residential, industrial and institutional buildings. To know more about our experience, (403) 262-7400