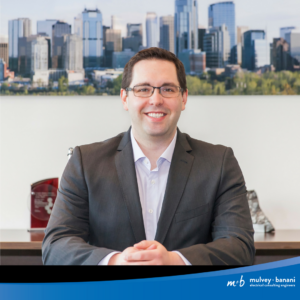 Mulvey and Banani (m+b) is excited to announce the promotion of Max McLeod to the position of Associate.
Max is a professional electrical engineer, and LEED® accredited. He is our Edmonton office Manager and Senior Project Manager.
He began his career with m+b in 2014. He has been specializing in building design and construction. Max has been involved in the development and delivery of many benchmark projects over the years. With over 10 years of experience in electrical engineering, Max continually demonstrates exceptional leadership and technical skills that add value to our clients. He brings a fresh and artistic quality to all his projects and is always able to incorporate efficiency and cost savings into his designs.
We are looking forward too many more years of collaboration, growth, and d innovation for our clients with Max. We hope you will join us in congratulating him on this career milestone.
m+b is a cutting edge electrical engineering design firm operating in Alberta, Mulvey+Banani (m+b) has developed a powerful reputation for quality service and electrical engineering excellence. We are a company that specializes in electrical consulting for the building industry and are experts in the field of electrical engineering design and communications systems for commercial, retail, residential, industrial and institutional buildings. To know more about our Edmonton Office:  1 (780) 498-6532