Power Distribution
At m+b we employ a team of experts on sustainable Power Distribution Systems. Our expertise for modern urban buildings range from small low-rise complexes, to high-rise skyscrapers. Our involvement commences at the start of the project with the coordination with the utility company, and predesign meetings with the owners and architects. We continue our involvement throughout the entire life of the project, seeing it reaches a successful completion.
The distribution of power is imperative to the functionality of any building, and our expertise ensure it is done correctly. The power distribution is designed to include all aspects of site services and transmission from the supply authority at 25KV or less, to a usable power source within the building or land development. Our engineers are well versed in this design process and can complete a project of any size and complexity.
Our team of engineers never hesitate to take on challenges to find new ways to solve constructability issues in the field, as well as to provide assistance to the construction teams and building/development owners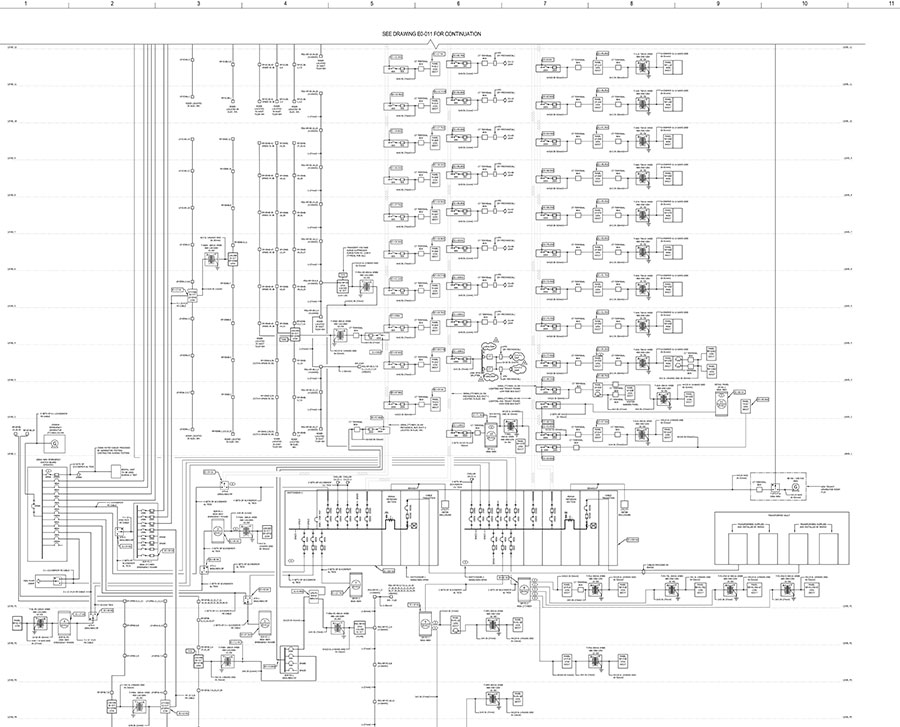 Areas of Expertise
The following are our major areas of expertise in relation to the design of power distribution systems:
Medium Voltage and low voltage switchgears;
Smart metering system for base building and tenant power;
600V, 480V and 208/120V power distribution for light and plug loads, mechanical equipment in the building;
Emergency Power distribution system;
Vertical and horizontal busways;
Uninterruptible Power system distribution;
Transient Voltage Surge suppression, harmonic mitigating;
Short circuit, Coordination and Arch Flash study;
Power quality study and solutions for improving power quality;
Power factor correction;
Photo Voltaic Power; and
Tenant power distribution any type of tenants in the building.
Our expertise also includes ensuring all Emergency Power Systems are current and designed for the specific needs of the building. Some of the ways we do this is by ensuring the following:
Emergency Generating System- Diesel and Bifuel Generators and Automatic transfer switch;
Emergency Load Shedding schedule conforming CSA282 requirements;
Emergency power distribution conforming latest code requirements;
Fire rated Requirements for conductors; and
Connection of micro-generation to the utility grid.